Image Carousel with 4 slides
A carousel is a rotating set of images. Use the previous and next buttons to change the displayed slide
Substantial construction was completed on The Forum, the third new building to be constructed at Columbia's Manhattanville campus.
Columbia Dining's first ever Food Fight, featuring celebrity chef Marcus Samuelsson, encouraged friendly competition between the three residential dining halls.
Six new battery-electric buses replaced existing diesel-powered buses on Columbia's campus shuttle network, reducing greenhouse gas emissions by 70%.
The Butler Plaza project created accessible pathways and restored the plaza and lawn with new features consistent with overall campus architecture.
Welcome
From Executive Vice President David M. Greenberg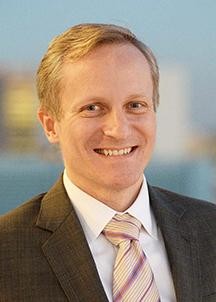 Engaging directly with students, faculty, staff, and alumni about their experiences at the University gives us a chance to hear what matters to the campus community related to the many functions and services that Facilities and Operations provides.
Whether it's a face-to-face conversation, a call to our Services Center, or through our annual client surveys, we hear that what matters most to our clients is that the people at Facilities and Operations are committed partners in supporting their pursuits and making their experience at Columbia the best it can be.
This year's annual report reflects the many examples of how our organization's commitment has enriched campus life.
Across the Morningside campus and at Manhattanville we constructed new and renovated spaces that provide state-of-the-art amenities for world-class excellence in teaching and research, such as classrooms and research labs for Computer Science, a new physics research laboratory, a modernized administrative home of the prestigious Pulitzer Prizes, and construction of The Forum, a new meeting and discussion facility. Our commitment to renewing aging facilities spanned from initiating the roof replacement and exterior restoration of the stained-glass windows of the treasured St. Paul's Chapel to refreshing public areas in several historic McKim, Mead and White buildings.
We are increasing access, whether it be enhancing disability access by creating accessible pathways across campus; graduating our first CU Grow cohort to provide access to minority-owned, women-owned and locally based businesses looking to work with us; or health-related access such as expanded counseling and psychological services and developing comprehensive living and learning wellness programs.
Through an unwavering commitment to safety, we rolled out a public access defibrillation program across all three campuses to help save lives in the event of cardiac arrest emergencies, and trained our Public Safety first responders and Medical Services staff in opioid overdose treatment.
We are also leading the way to a more sustainable Columbia, including introducing an electric vehicle fleet and expanding the Sustainable Leader's Network – a group of representatives from schools and departments across the University – to over 90 teams.
Perhaps most importantly, we remain focused on reaching new heights in customer service and client satisfaction. This year, we implemented new mechanisms to gain feedback on the effectiveness of our services, including work order satisfaction surveys and our second annual client survey. I am proud to report high effectiveness scores on many of our services including 97 percent for campus grounds, 96 percent for safety and 92 percent satisfaction on completed maintenance work orders. 
Findings from these surveys have led to a number of process changes, including adding employees to help ensure campus cleanliness in highly-trafficked areas, augmenting hours at dining locations to provide around the clock dining options, streamlining the housing leasing and assignment process, and bringing in new, unique retail options to serve the campus community and beyond.
Together with our campus partners – united by a deep sense of commitment – we will continue to engage with the University community to deliver an exceptional client experience while finding new opportunities to create an even stronger Columbia.  I hope that you will enjoy reading more about our efforts in the pages that follow.